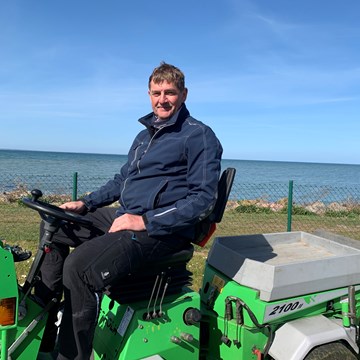 Henrik
Henrik-handyman makes sure that that our campsite is nice and tidy at all times.
He is a full-time employee. At summertime he tidies up the campsite by mowing, cutting, moving and repairing. In the winter time, Henrik paints our buildings and builds new projects with Rehné. Henrik was born and raised right here in Bogense, and we are very fortune and happy to have him working with us.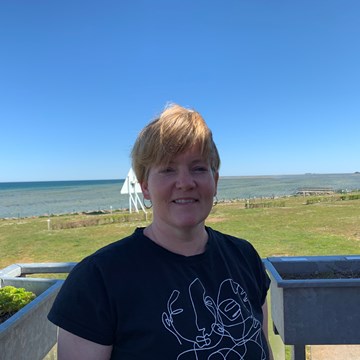 Louise
Louise, Customer service assistant. Louise works at a primary school as well as here at our campsite. She is well known for her ability to clean everything, not a single spot will be overseen. Louise is a true master at keeping clean where large numbers of people are together.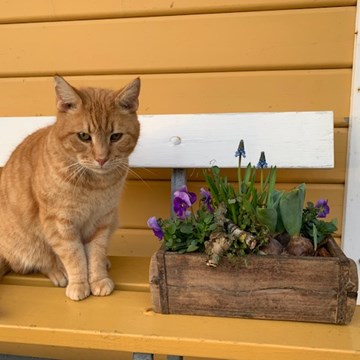 The Camping-cat
Misser-mis-mis is the name of our campsite-cat, which translates to "Cat-cat-cat" has a very important job. To make sure that all the animals that lives on the Harbour, stays on the Harbour. And he does his job incredible well!